Shopping Cart
Your Cart is Empty
Thank you for your business!
You should be receiving an order confirmation from Paypal shortly.
Exit Shopping Cart
Criminal Defence Solicitors
Pickwick Solicitors represent clients at the police station, the magistrates' court, the youth court and the crown court. We also advise clients in relation to DWP investigations and indeed any investigation under police caution.
We can easily access courts and police stations in London, Essex, Kent, Sussex, Hertfordshire and Surrey.
We are a firm of criminal defence solicitors. Pickwick Solicitors is run by Chris Pickwick who has been practicing law for over 16 years. Chris has always specialised in criminal defence, driving law and DWP investigations. He is regular advocate at the magistrates' courts and the youth courts.
Pickwick Solicitors
Office B02
92-94 Wallis Road
Hackney Wick
London E9 5NL
Monday 9.30am-5.30pm
Tuesday 9.30am-5.30pm
Wednesday 9.30am-5.30pm
Thursday 9.30am-5.30pm
Friday 9.30am-5.30pm
Saturday Closed
Sunday Closed
We offer a 24 hour emergency service
Call 07961102829 or 07912347048
Emergency Call Out/Police Station Advice and Assistance
If you are arrested we can attend the police station and advise you face to face before your interview, during and after your interview. If you did not have a solicitor at your interview and you have been bailed to return at a later date, we can attend with you. We will liaise with the police on your behalf whilst you are on bail.
The Police investigation is an important stage in your case. What you say in interview is recorded and that recording can be played at court. It is therefore very important to have legal advice when you are interviewed.
If you had a solicitor at your interview but you are not happy with the service, you can instruct us.
Magistrates, Youth and Crown Court
Pickwick Solicitors are a specialist criminal defence firm. We attend court almost on a daily basis and have a wealth of experience behind us. It is important for you to have the best representation at court. We will advise you fully in relation to the evidence, the law and procedure. It can be a stressful experience going to court but we can make the experience less complicated and take you through the procedure step by step. We are very approachable and friendly.
DWP Investigations
The Department of Works and Pensions (DWP) are increasingly investigating suspects who they allege are making false claims for benefits. They are interviews under caution. It is therefore essential that you attend these interviews with a solicitor as what you say can be used against you at a later date. Once you have received a date for the interview please call us so that we can arrange to attend with you. We will fully advise you prior to the interview and represent you at court if you are charged or summoned.
If you are invited for an interview, please call us and we can contact the investigator on your behalf. We can arrange a mutually convenient time for you to attend the interview.
What is an interview under caution?
This occurs following your arrest or if you are asked by the police to attend the station by appointment. At the beginning of the interview, you will be advised that the interview is recorded and what you say or do not say can be held against you at a later date .i.e at your trial.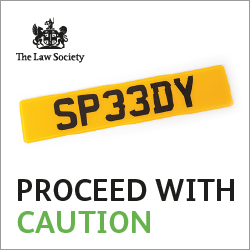 Pickwick Solicitors supports #UseAProfessional campaign launched by the Law Society
/